About RT-Distribution - über RTD




RT-Distribution (RTD) wurde gegründet am 1. April 1993.
RT-Distribution (RTD) was founded on April 1, 1993.

Seit 1993 Vertrieb und Handelsvertretung für Musikinstrumente und Zubehör.
Since 1993 distribution and commercial representation of musical instrument and accessory manufacturers.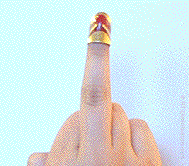 *



20. Juni 1995: La Galeria Non+Ultra (heute www.Galeria-NonplusUltra.com), die wahrscheinlich erste Internet-Galerie, geht online mit Werken des ersten Künstlers: Computerpionier Konrad Zuse.
June 20, 1995: La Galeria Non+Ultra (today www.Galeria-NonplusUltra.com), probably the first Internet-Gallery, goes online with works of its first artist: computerpioneer Konrad Zuse.

August 1995: Music website 2Loud goes online with first mono soundclips in a decent & loud (!) quality.

Weitere Infos demnächst. - More info one of these days.


---
Back - Zurück
---

Special thanx 2 Alten Schweitzer, Pauli G. PaulSen, Hustin@nBEAR, BeeBo und das grüne Baguette; Herrn Hübner (), RS Hübner (Sternzeit 11,55), Herrn Rost = true friends and rolling legends; BK-tuning, Herrn Äppler, Sergeant Headley, Das Blaue Sofa, Der dicke Fisch, Dr. Ärmel und das freundliche Radiergummi, Duncan M. "Wires", Richard B. + "Mummi", Jake & Elwood Blues, Kratzbürste, Django Tango, eGIG, The Tres Hombres, The Fabulous Picasso Bros. (Fine art and pizza!), The (sadly missed) Georgia Sats, C. A. Vorzüge, Knickelkasten No. I, Knickelkasten No. II, Knickelkasten No. III, Hanna L. Öhrchen and everybody else who helped making this possible.



---
---



© RT-Distribution, P.O. Box 2333, 58265 Gevelsberg, Germany. All rights reserved.

* aLaska pik® is a patented fingerpick of aLaska pik USA. Animation by RT-Distribution.